My First First Love 2 (2019)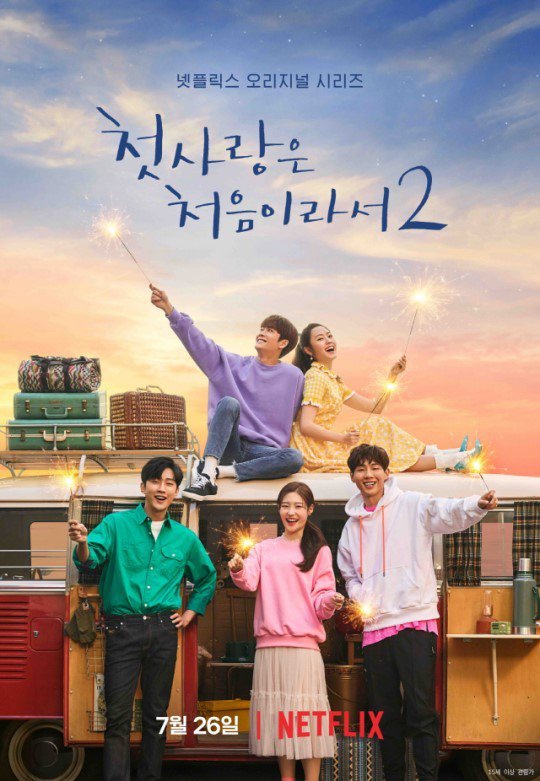 Summary : "My First First Love" is a romantic coming-of-age drama about love, friendships, and the dreams of five college students. Jung Chaeyeon takes on the role of Han Song Yi who has a hard time choosing between her boyfriend Seo Do Hyun (Jinyoung) and her childhood friend Yoon Tae Oh (Ji Soo).
The second season will depict the journey of the main characters who realize what "first love" really is through the flustering and confusing feelings of love.
Native Title : 첫사랑은 처음이라서 2
Also Known As : First Time at First Love , Because It's My First Love , Cheotsarangeun Cheoeumiraseo , Because This Is My First Love
Genres : Friendship, Comedy, Romance, Youth, Drama
Episodes : 8
Format : mkv
Resolution : 720p (x265)
Audio : Chinese, English, French, German, Italian, Japanese, Korean, Polish, Portuguese, Spanish, Thai, Turkish
Subtitle : Arabic, Chinese, Czech, Danish, Dutch, English, Finnish, French, German, Greek, Hebrew, Hungarian, Indonesian, Italian, Japanese, Korean, Polish, Portuguese, Romanian, Russian, Spanish, Swedish, Thai, Turkish, Vietnamese
Episode 01 – 04 : http://destyy.com/w3Epx6
Episode 05 – 08 : http://destyy.com/w3Epbj